The "greening" of businesses and individuals sure seems to be increasing with more and more people
becoming sensitive to how they contribute (or not) to the sustainability of the environment. Although it has become "trendy" and good for businesses to market themselves as green these days, I am proud to say that Coldwell Banker Wright Realty was green BEFORE green became the thing to do.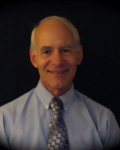 REALTOR
Dick Reuper
helped begin the recycling effort here at
Coldwell Banker Wright Realty
over 10 years ago and has been faithfully separating paper, glass, bottles and plastic from the office waste stream during this 10 year period. In addition to a very active recycling program the entire office lighting was switched to compact fluorescents over five years ago. The changes in technology also allowed us to become much less paper dependent and nearly two years ago we made the change to scan all our office documents and put them on our company intranet for everyone to use. The final addition of a dynamic user driven online database to track our showings, advertising and contacts completed our efforts to get as close to a "paperless office" as we could in our renowned "paper heavy" real estate industry.
During the fall of 2008 our office formally took the
Mt. Washington Valley Climate Challenge
, promoted by the
MWV Green Team
and sponsored by the
University of New Hampshire
Carbon Challenge. As of Dec. 2008, 80 fellow participants have taken the challenge pledging to reduce 546,683 pounds of CO2. As REALTORS who live and work in this beautiful
Mt. Washington Valley
, we want to do all we can to preserve this way of life and to offer an authentic approach to our clients that we are welcoming as our neighbors when they seek to buy a home in the greater
North Conway NH area
.
Stop by, chat with us and discover our "green agency" that can save you some GREEN on your next White Mountain home purchase!