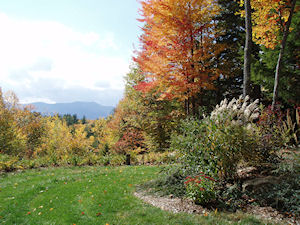 It's not surprising New Hampshire won the top spot for retirees to live. New Hampshire has a fantastic climate, low crime rate and has been a vacation destination for families from all over the Northeast.
AARP
and
money-rates.com
rated the top states to retire based on
Economics
,
Climate
,
Crime Rate
, and
Life Expectancy
. New Hampshire has low tax rates. There's no employment tax, and sales taxes are related to dining and lodging. In our area of the
White Mountains
,check ourlist of
Mount Washington Valley property taxes
by town to determine what it would cost to live in a private residence. If you love the 4 seasons, they're spectacular here in the
White Mountains
. Many people work throughout the northeast and vacation in the
White Mountains
with the hopes of either moving or retiring here someday. It's definitely an enviable location and environment with clear air, clean lakes and rivers, and the type of scenery they makes you feel alive. In most of these towns, the crime rate is extremely low. Some towns don't even have a local police station, relying on neighboring towns and county sheriffs instead. And life expectancy? We live forever up here. Must be something in the relaxed pace, the mountain air, and the beauty we find throughout the entire area. Yes, it's a fantastic place to retire. Retirees would be wise to invest their money in
New Hampshire real estate.