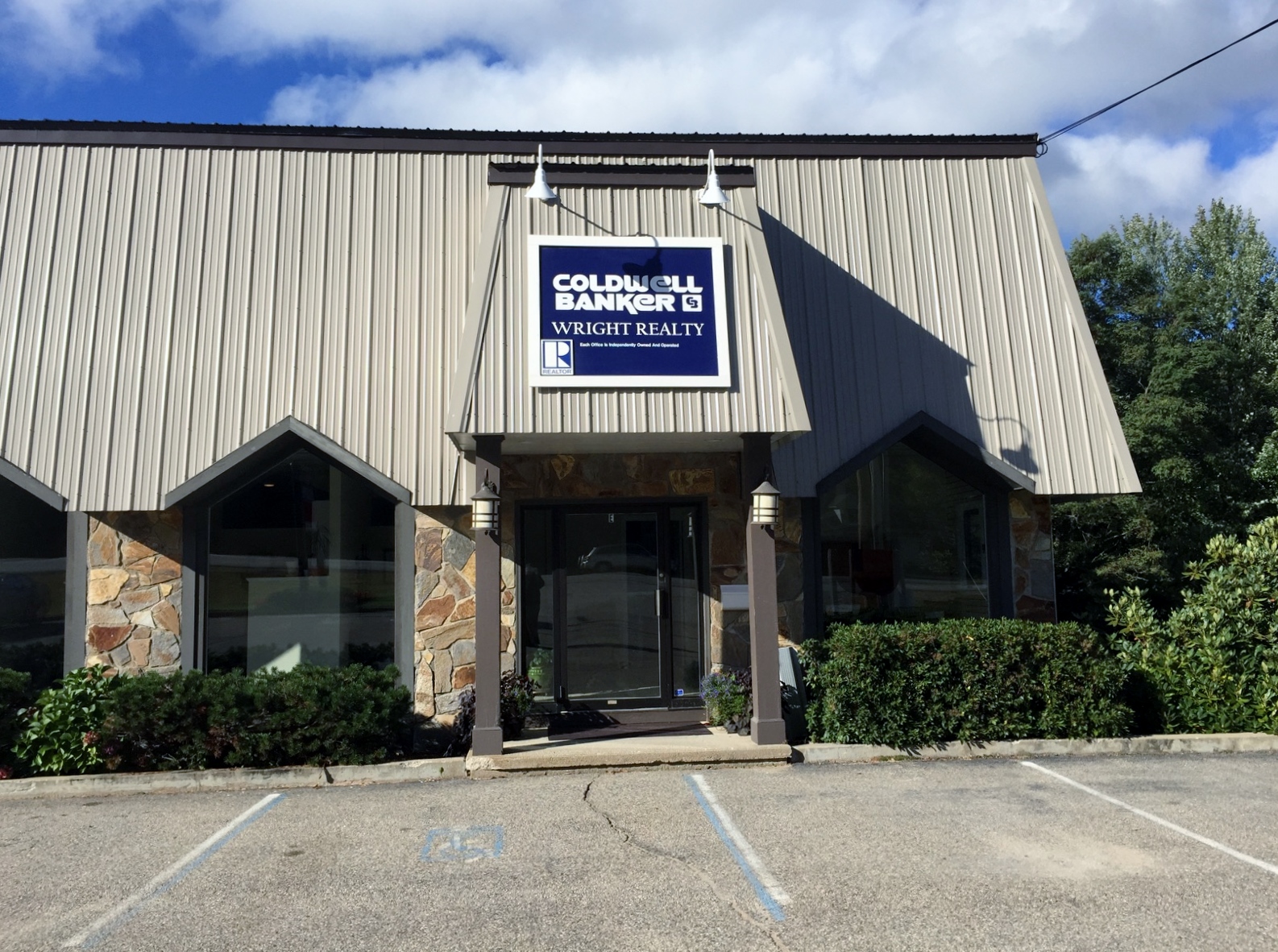 Coldwell Banker Wright Realty has moved to Village on the Saco at 486 White Mountain Highway in Conway. According to the owners, Antonella Bliss, Lindsey Maihos and Rose Robinson, the completely remodeled space includes new offices for the Agents and Management Team, upgraded technology, and multiple meeting rooms to better serve buyers and sellers.
"Summit Builders designed and completed all renovations and modifications in just a month's time," says Lindsey Maihos. "It's a bright, smartly planned office with that "new home" smell," she said, "We're ready to expand with a new, state of the art facility." Rose Robinson notes, "I am thrilled for the new space! We now have a large conference room that will allow us to provide service seminars to the community, such as a first time homebuyer's class".
Coldwell Banker Wright Realty will continue to service the Mount Washington Valley and Western Maine. Along with residential real estate professionals, they also specialize in waterfront properties, vacation homes, and commercial property.
Antonella Bliss said, "The team is very excited with the new space. We will be hosting a grand reopening and public open house in October."
Coldwell Banker Wright Realty is a full service real estate brokerage representing buyers and sellers in both New Hampshire and Maine for more than thirty years. Their new office is located at 486 White Mountain Highway (Route 16) in Conway. For more information, call (800) 447-2120 or visit www.wrightrealty.com