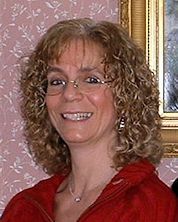 REALTOR® Owner/Broker | Coldwell Banker Wright Realty
Coldwell Banker Wright Realty
486 White Mountain Highway
Conway, NH 03818
Email Phone: (603) 447-2117 Toll Free: (800) 447-2120 Fax: (888) 531-2689

About Antonella
Experience
Antonella Bliss has been a full-time, professional REALTOR® since 1994 specializing in the sales and marketing of bed and breakfasts, country inns, homes, condominiums and vacation homes in Conway, North Conway, Jackson, Bartlett and surrounding towns.
Testimonials
"Thank you! We could never had done it without her, she is the best commercial realtor in town. Thank you again for everything!" - D. Gucwa, North Conway, NH
"Antonella went over and above what was expected."
—Joan Bean, North Conway, NH
"Antonella is outstanding and very knowledgeable. We had an issue after closing... She continued representing us, and after many phone calls to the Buyers' broker, she got the issue resolved. We highly recommend Antonella Bliss and her agency."
—Richard and Suzanne Vitale, Conway, NH
"Antonella was Great! She took care of all the annoying details for me, tel calls, etc., so I did not have to do much at all. She had excellent suggestions for fix up that did not cost a lot of money."
—Eileen Lippe, Bartlett, NH
"We found Antonella Bliss very competent, caring and helpful - cared for us above and beyond the call of duty."
—Philip & Jane Rinck, Waltham, MA
"Antonella Bliss is very professional."
—Tracy & Tony, N.C., NH
"Antonella Bliss - Very Professional - Very Knowledgeable - A real pleasure to work with.!"
—Mary Beth & Roy Sanford, Sudbury, MA
"Antonella exceeded our expectations - Outstanding!"
—Terry & Linda Zych, Intervale, NH
"Antonella was very professional. I liked working with her!!!"
—Nancy Crowder-McCoy, Palm City, FL
"Antonella was very professional, efficient, knowledgable. Love her!!!"
—Edward & Cheryl Duffy, Conway, NH
"Antonella is an articulate, knowledgeable realtor. Her professionalism shined through every aspect of our R.E. transaction. Very pleased and would highly recommend Antonella."
—Jean Jones, Dunstable, MA
"Very satisfied - agent very knowledgeable."
—Barry Trachim, Goode, VA
"Phenomenal! Antonella is top on the list. Exceptional...!"
—Brenda Roberts, North Conway, NH
"Antonella was the best! We had some extenuating circumstances and were unalbe to attend the closing - she took care of things and it worked out!"
—Susan Tourgee, Saunderstown, RI
"The entire process from start to finish was painless, actually enjoyable."
—James MacLean, Effingham, NH
"1st time homebuyers and Antonella provides excellent service above & beyond, very pleasant to work with. Thank you so much for your help, Antonella"
—Raynor Krebs, Center Ossipee, NH
"Antonella Bliss kept the process smooth and worry free for me. Her attention to details instilled confidence."
—Mae Evans, Rochester, NH
"Very knowledgeable, pleasant, helpful. Antonella Bliss was perfect!"
—Norman Andrews, North Haven, CT
"The best!!!! Antonella put our wants and needs first. Antonella Bliss is the standard that all should meet in excellence."
—Peter Stone, North Conway, NH
"Antonella was and is the best of the best!"
—Rich & Susanne Wasserboehr, Natick, MA
"Antonella is fantastic!"
—James Gleason, Jackson, NH
"Antonella was wonderful."
—E & J Redmond, North Conway, NH

"Antonella Bliss: Will highly recommend to others and will call again in the future."
—Andy & Heather Kramp
"Antonella was fantastic / The Best"
—Brian Krautz, Meredith, NH
"Antonella & everyone at Coldwell are the best at what they do."
—Maggie Pena, Bartlett, NH
"Antonella was always on top of what needed to happen on both the buyer and seller side of the deal. She kept us well informed. An excellent communicator."
—Scott & Debra Devlin, Portland, ME
"Antonella is professional, hardworking, and responsive to the client's needs. She has a thorough knowledge of the local real estate market. We were delighted with her handling of the transaction."
—Valerie Horn, Chatham, NH
"Antonella was very efficient and knowledgeable, and made the whole process very easy."
—McIntosh Family, Dracut, MA
"Follow-up and contractor assistance was most helpful."
—Ron Mikolniski, Hamden, CT
"I found Antonella to be extremely helpful and pleasing to work with. I highly recommend her to anyone wishing to sell or purchase a home."
—David E. Derosier, Bridgton, ME
"Antonella Bliss was outstanding."
—Mark Ellis, Chelmsford, MA
Honors
Consistently outstanding in her field, Antonella has received numerous awards in recognition of her exemplary performance on behalf of clients. Her most stellar achievement was in 2007 when she was chosen State of New Hapshire REALTOR® of the Year by the New Hampshire Association of REALTORS®. This honor is proof positive of the high esteem in which other professionals hold her. Those given this distinction are recognized as being the best in their field and are professionals who exemplify what it means to be a real estate professional.

Memberships
Antonella is a member of the White Mountain Board of REALTORS® where she has helped shape the future of real estate in the area by serving as President of the Board in 1998 and in 2006. Currently a member of several committees. In addition to her local involvement, Antonella is also a member of the New Hampshire Association of REALTORS® and the National Association of REALTORS®. All of these associations uphold a strict code of ethics and ensure that their members are up to date on the latest marketing techniques and legislation affecting real estate.

Personal Information
Originally from Italy, Antonella moved to North Conway from Cambridge, MA, in 1993. She holds a Ph.D. in Biology and comes to real estate from a long successful career in medical research. Antonella has worked at both Harvard Medical School and the Dana Farber Cancer Institute in Boston. Now in real estate, Antonella applies the same meticulous attention to detail, the same care and the same analytical attitude to every one of her transactions. This gives her clients the benefit of a sound and outstandingly successful real estate experience.

Antonella and her husband owned a restaurant in Arlington, MA, for several years before moving to North Conway and purchasing a small bed and breakfast inn. As both a Realtor and a business owner Antonella is uniquely qualified to help those who are in the market for this type of property. Antonella has years of experience in the hospitality industry and is pleased to share her insights on this unique and satisfying business specialty.

Antonella is married and the mother of two children, a son, who is currently enrolled at the University of New Hampshire and a daughter who is currently attending Keene State College. She is very involved in their education and activities, giving her an acute awareness of the needs and wants of families in the area. She knows the schools, the neighborhoods, the services and the benefits available and is a valuable information resource both for those new to the area as well as to those who are simply changing neighborhoods.

Dedicated to her community as well as her profession and her family, Antonella is active with the Chamber of Commerce and supports several local non-profit organizations.

Professional Philosophy
Antonella knows that, for most people, the purchase or sale of real estate is the biggest financial decision that they will ever make. Because of the importance of this transaction, she begins listening to her client's goal at the very first meeting. Helping fulfill needs and desires is her very first priority and an open line of communication is vital in that pursuit. After she understands her client's goal she begins supplying them with information to help them make the right decision. Not one to push her clients in any direction, Antonella understands that this decision must be theirs alone and knows that her role is one of educator, counselor and guide more than anything else.

Antonella enjoys working with all kinds of real estate clients, from first time buyers to those seeking a vacation home or bed and breakfast to empty nesters seeking to downsize. Since a large portion of her business is referral from past clients or repeat customers, Antonella knows that her special brand of caring real estate has been effective for all of these diverse people.

If you are seeking an experienced, honest and caring real estate professional for your next transaction, call Antonella Bliss today.