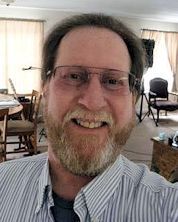 Web Master | Coldwell Banker Wright Realty
Coldwell Banker Wright Realty
486 White Mountain Highway
Conway, NH 03818
Email Phone: (603) 447-2117 Toll Free: (800) 447-2120 Fax: (888) 531-2689

About Jim
It's not easy to sell or buy a home. And, it's not easy to be a real estate agent. I know. I used to be a sales agent back in the mid to late 80's... Down in Rhode Island and Massachusetts. By that time I'd already worked many different jobs. In 1991, I sold my house in Massachusetts and moved up to Lovell, Maine. That was probably the most difficult time to sell, but it was also the best time to buy. Homes, like now, were bargains. And, I was buying one, too. I sold off of the market peak, but I'd owned the home for 14 years and still got much more than I originally paid.
Moving to Lovell, ME was something I never regretted. It was a whole new world. Here, I owned a brand new home on 5 acres (that would be huge in MA), and the taxes were half of what my old, run-down bungalow on 1/3 of an acre cost me! I was minutes away from the lakes and mountains... the very places I'd spend my vacations.
When I went to register my car, that was the biggest shock. I had to go to the town hall instead of the Bureau of Motor Vehicles. There were no lines. When I asked for the forms to register my car, I heard the words: "Oh, we'll fill those out for you." Hmm... I knew things were changing. When I was through, and paid the minor fee, I was handed new license plates and a sticker for my windshield. "Here, put this on your windshield and that'll get you into two town beaches on Kezar Lake, for town residents only." They never had anything like this in Massachusetts. I believed, then, that I'd moved to the promised land. And, it's still seems that way.
I worked for a while as a magazine editor, editing articles, writing columns, running the database, and even creating a company web site. During that time I published a novel, and helped publish three other non-fiction books for the magazine's publisher. Of course, that required marketing, writing press releases, selling ad space in one of the books, and everything involved in publishing books from getting the SKU to ISBN and Library of Congress numbers.
At the same time, the publishing company that published my novel had no web site. In fact, at that time, back in 1997, very few publishers had an internet presence. That's when I learned how to build web sites and market them on the internet. It was brand new back then. Getting your web site found in the search engines was difficult, but I did learn the ropes. This was years before Google even existed. I helped the publisher get to the top of the search engines for all of their books. And, they were almost all on different subjects. It was quite a challenge.
That's what set the ground for my position here at Coldwell Banker Wright Realty. I have extensive experience in web sites, search engine optimization, troubleshooting and upgrading networks, and providing technical support.