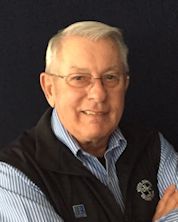 REALTOR® | Coldwell Banker Wright Realty
Coldwell Banker Wright Realty
486 White Mountain Highway
Conway, NH 03818
Email Phone: (603) 447-2117 Toll Free: (800) 447-2120 Fax: (888) 531-2689

About Karl
Specializing in North Conway Real Estate Sales in Kearsarge, Intervale, Birch Hill, Echo Lake, West Side Road, North Conway Village, Cathedral Ledge, and Hale's Location
Karl has been a REALTOR® since 1998 in the Mount Washington Valley area of New Hampshire's White Mountains. Karl specializes in residential sales, particularly with first time buyers, looking to buy their first house or vacation home in the North Conway area.
Karl's Philosophy:
I really enjoy the real estate business. Getting the job done for my clients is my ultimate goal. I love the challenge of working with a client that doesn't have a clear vision of what they really want for a home or condo. From the time that the process of elimination begins until they can say "this is the one", is very satisfying to me.
What Clients Say About Karl...
"Great agency - Super staff"
Dr. Arthur Taddeo, Natick, MA
"Karl was great to work with. We are very happy."
Joe Gauci, Bedford, NH
"Always pleasant & responsive."
Susan H.
"Karl was GREAT!!"
Karen Rathbun, Madison, NH
"Karl Seibel did an excellent job representing me in the purchase of my new home in Conway, NH. After having mediocre experiences with other agents in the past, I understood the importance of working with someone I could trust this time. I chose Karl because he has lots of experience, a great reputation, and he's very attentive to the needs of his clients. I trusted Karl to always advocate for my best interest, and to help me get the results I wanted. I would recommend Karl to anyone looking to purchase a home in the Washington Valley area."
Andrew Gravel, Somerville, MA
"Lorraine and Karl couldn't have done a better job. The whole team made us feel at home immediately, not a bump in the road they couldn't solve. We passed on a property and within minutes they made another appointment that day for another listing, and that was the property we bought. We love it. Company gets an A+"
Dorothy & James Fahey, Bellingham, MA
"He was always there when we needed him. He was so helpful. Great job Karl."
Jim & Mary Carini, E. Bridgewater, MA
"Very satisfied with Karl and how he handled everything."
Robert Marsh, W. Dover, VT
"Karl was fantastic to work with. We couldn't have asked for a better partner. Thanks to him, we have our dream cottage."
Samantha, Woburn, MA
"I am convinced that even with multiple parties working on the issue of the title, that this closing would not have happened if not for Karl's diligence and persistance."
Theresa Giguere, Holbrook, MA
"Karl Seibel was very nice and professional."
Luxy St. Onge, Conway, NH
"When Karl listed our house for sale, he kept us updated frequently until it sold."
Melissa and Ryan Albert, Bridgton, ME