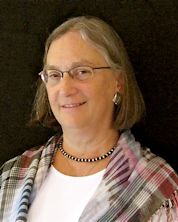 REALTOR® | Coldwell Banker Wright Realty
Coldwell Banker Wright Realty
486 White Mountain Highway
Conway, NH 03818
Email Phone: (603) 447-2117 Toll Free: (800) 447-2120 Fax: (888) 531-2689

About Susie
Favorite part of being in real estate:
I have lived in Western Maine or Evans Notch since 1952 and love the area and it's rural nature. As a Realtor I am in the service business so my background and intimate knowledge of area are an asset in helping folks in finding a property in an area and price range that supports that living needs. This is a rewarding experience for client and Realtor.

House and Interior Design have always been compelling interests of mine. I lived in a late 1700's house in Maine in the 50' with extensive ells and 3 barn (formerly a Tavern on the stage coach road to Norway)I was imprinted at that time with interests in Historic homes ..rural homes and barn complexes in particular.From 1966 to 1989 I lived on the family farm in a 1854 Brick farmhouse with barn and cow shed ell on a route closed to traffic in the winter.In the late 80's I was involved in the designing / construction and interior design of a 4000' hand hewn log home, 50x30 garage with studio and outbuildings. Granite from the foundations of three old homesteads was incorporated in gardens, walls and walkways. LLBeans used this home for winter catalog shoots in 1992 and 1994.I am seriously interested in "Green Design". In Maine we refer to this topic as "how do I stay warm this winter without burning 16 cords of wood ....again." "Use it up,wear it out, make it do, or do without" is a New England mantra ..still.I subcribe to "Dwell" a fantastic magazine on the cutting cut edge of design ,esp "green" and innovation in housing and interiors.



Hobbies/Interests outside of real estate:

I was an avid tennis player. Currently I kayak and swim in remote lakes. I was featured in Yankee Magazine in the 80's as a "Blue Ribbon Knitter" when a writer attended the Fryeburg Fair Grange Hall and saw a sweater I had entered.I do plan to enter sweaters again this year at the Fryeburg Fair.......who knows about "Blue Ribbons". I still return to Cody ,Wyoming for the "Cowboy Songs and Ballads" event in April to visit with many former ranch hands and hear my dear friends ,former trail hands and campfire entertainers , Connie Dover,Skip Gorman ,Meagan Merker and Ron Kane perform at the Buffalo Bill Historical Center.



Why I live in Mt. Washington Valley:
It is still possible to find remote ,quiet locales in the valley amidst the hustle and bustle that some crave. ...ie the best of all worlds. Within an hour or two one can find just about anything one needs or wants. The majesty of the mountains and the pure water streams are realities here. Neighbors help neighbors and one can be involved in many local activities or causes or live on a mountain top and just commune with nature. Self reliance develops as you grow your own food and split your firewood in time to enjoy the blessings of a bright,sunny winter day reading by the wood stove or skiing down a logging road.
Testimonials
"Dick and Susie did a great job and were a wealth of information!!"
Jessica King, Chatham, MA
"Dick Reuper and Susie Eastman were fantastic!"
Sandra Scott, Center Conway, NH
Dick and Suzie were fantastic; very patient & read our needs well.
Jeanne & David Wright, Center Conway, NH
Susie and Dick were a joy to work with!
AE Clements, Westborough, MA
Susie Eastman was extremely helpful & knowledgeable. Wonderful to work with!
Maryann Morris, Tamworth, NH
Susie & Dick went out of their way to be helpful.
Prue Anderson, Walkersville, MD
"Dick Reuper & Susie Eastman were excellent."
Roselie Garrabrants, Lovell, ME