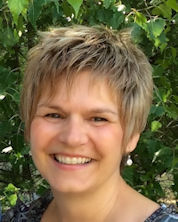 REALTOR® | Coldwell Banker Wright Realty
Coldwell Banker Wright Realty
486 White Mountain Highway
Conway, NH 03818
Email Phone: (603) 447-2117 Toll Free: (800) 447-2120 Fax: (888) 531-2689

About Terri
Terri moved to the Mount Washington Valley in 2011 after spending 4 years in Abu Dhabi, UAE with her husband, Joe. While there, Terri worked as a rental property consultant and decorator. This consisted of working in an international community, helping to relocate families by showing them rental options and walking them through an often daunting process of getting settled abroad. Terri also helped start and operate a successful home staging and redesign business in Northern Virginia.

These experiences will make Terri an excellent choice to help you through the home buying or selling process. Terri believes some of the first steps in helping either a buyer or a seller is listening, asking the right questions and above all, being honest and upfront with each other.

Terri works with sellers and homebuyers in the New Hampshire towns of Freedom, and as far north as Jackson. She currently lives in Conway, NH.
She can help sellers to present their homes in the best possible light. And, she also looks forward to helping buyers see the possibilities and potential when buying new properties. Call Terri at 603-452-8342.
What Clients Say...
"Terri was great. She found us just the right spot!"
Betsy & Peter, Madison, NH
"Terri did a great job. This home was not in your area and she traveled repeatedly to show the property and attend the inspections and walkthrough. The photos were professionally done and the write-up was great. She went beyond any agent that I have worked with in the past. With workers like her your agency will be one of the top selling agencies in NH."
Peter & Grace Kawonczyk, Jefferson, NH
"Best agent ever on buying our 15th property"
Wayne Lotmann, Madison, NH
"Terri was very good, will use your company again."
David Cameron, Lynn, MA
"Terri Bukartek was a first time seller's dream!"
Tracy & Debbie Newlin, Ossipee, NH
"Terri was professional, knowledgeable, and quickly responded to all our questions."
Sean Carey, Danvers, MA
"Very amicable, pleasant, knowledgable and a joy to work with."
John Goudreau, Hudson, NH
"Terri Bukartek & Tim Merritt could not have worked harder. I was constantly updated on every step of the transaction. Wonderful people."
Sean Hendricks, West Newbury, MA
"Terri went out of her way to help. Made the process very easy."
Ginny Neff, Killingly, CT
"Terri was a super, super agent for us! We were from out of state and she kept us ahead of the paperwork expected of us... we were always ready and ahead of time for the attorney. Everyone she recommended to us were top professionals. It was a 2 year process for us and she was always patient and understanding, and helpful to the 10th degree. We cannot praise her enough and will definitely recommend her to everyone who is looking for an agent in the area. Thanks again Terri!
Terry Desmarais, Ossipee, NH
"Friendly, very responsive & timely in answering questions, providing advice & updating me on process--was wonderful in providing assistance to me."
Scott Herbert, Merrimack, NH
"Realtors that I had (Terri Bukartek & Tim Merritt) were absolutely wonderful - helped me understand everything."
K. Melcher, Foxboro, MA
"Pleasure to work with!"
Lisa Greene, Conway, NH
"I think Terri was fantastic!"
—Jackie Diamond, Norwood, MA
"Terri was very professional & knowledgeable - She always got right back to us with answers."
—Elaine Johnson, Waterville, ME
"Terri Bukartek is excellent. She is extremely helpful in every aspect of real estate. Terri kept us up to date on timely requirements during the purchase process. Terri showed us many properties in February 2014. She kept in touch with us and that kept the interest alive while we made our decision. Terri went above and beyond with all the details - meeting with the contractor and plumber, taking photographs of the property after the snow had melted, the walk through. She understood our distance of a 3 hour commute and was very accommodating with that. It is because of Terry's knowledge and enthusiasm that kept us motivated throughout the purchase. We have a beautiful home that we are able to spend every week at. And we enjoy every minute there."
—Ann L. Angelli, Lynn, MA
"Terri was on the ball every time - gave us good insight into the process and the market."
—Karen Horton, Conway, NH
"Terri was Amazing. A true pleasure to work with. Could not have done it without her."
—Scott D., Boca Raton, FL
"Terri was terrific - hard working - consumate professional"
—Justin Wharton, Orleans, MA
"Was extremely responsive and I was able to get in touch with her at any time! She even came to my home and spent several hours of her "own time" to assist me with packing up most of my personal items in my 4 bedroom home, which was already sold!. That was very appreciated and unexpected. My husband had passed away recently and she saw me raking leaves and brought lunch for us, and we chatted. She was very consoling and a great agent to deal with."
—Susen J. Murphy, Boxford, MA
"The best real estate agent we have dealt with. Terri Bukartek was hardworking, very professional, on top of things, a pleasure to work with."
—Bill & Ellen Hamilton, Nashua, NH
"Terri would respond to my emails instantly. She made us feel comfortable. We trusted her."
—Jan Thall, Blackstone, MA
"Rose & Terri were right on top of everything and went above and beyond to help this transaction go through!"
—Lynda Murray, Marblehead, MA
"Very Professional & easy to work with. I'd recommend her moving forward."
Scott Malinowski, Topsfield, MA
"Working with Terri at Coldwell Banker Wright Realty was the absolute single best experience we had purchasing a property thus far. She worked tirelessly on our behalf and recommended great people to work with in the area. The process was seamless and we would recommend Terri to anyone buying a home in the White Mountains!"
Anna & Brian Monahan, Dracut, MA