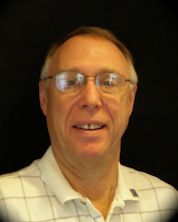 REALTOR® | Coldwell Banker Wright Realty
Coldwell Banker Wright Realty
486 White Mountain Highway
Conway, NH 03818
Email Phone: (603) 447-2117 Toll Free: (800) 447-2120 Fax: (888) 531-2689

About Tim
Tim's extensive experience in the hospitality industry has given him a unique advantage in understanding what is important to people who want to purchase homes in our area;whether it's the economical property for first time buyers, a new home for previous homeowners or a second property for vacationers.
The lifestyle that this valley has to offer is what attracts many of our buyers and Tim understands the lifestyle of the valley!
Tim started his hotel management career in Colorado before settling in the Valley with his wife and two sons in 1986. Tim owned the Old Field House Inn, located in Intervale, NH for over 16 years.
Tim is anxious to provide both sellers and buyers with the best possible real estate service in the valley.
What Clients Say...
"Excellent! The Best!
Paul M. Carroll, Bartlett, NH
"Very knowledgeable Sales Associate (Tim Merritt) ~ answered all of our concerns and kept us updated on our property's status at all times."
Elaine & Bob Zaino, Everett, MA
"Terri Bukartek & Tim Merritt could not have worked harder. I was constantly updated on every step of the transaction. Wonderful people.
Sean Hendricks, West Newbury, MA
"We would recommend Tim to anybody."
Joe Curran, Vero Beach, FL
"Realtors that I had (Terri Bukartek & Tim Merritt) were absolutely wonderful - helped me understand everything."
K. Melcher, Foxboro, MA
"Pleasure to work with!"
Lisa Greene, Conway, NH
"Professional, Responsive, Conscientious"
Christopher Charlton, Franklin, MA
"Tim Merritt showed us many properties; always made himself available, and gave us great advice. In the end we bought the home that 6 months previously, Tim thought would suit us best. He was RIGHT ON!"
Sara & Bob Bechtold, Bradenton, FL
"Tim Merritt is professional and an excellent agent!"
Dexter & Nancy Liu, Portsmouth, RI
"Tim was most efficient & a Real Treasure to work with."
Edward Slipsky, Windsor Locks, CT
"Very responsive."
Mark F. Whitty, Center Conway, NH
"Friendly, knowledgeable, concerned."
Jim Emery, Windham, NH
"Very helpful, kept me informed and updated."
Ann Macdonald, Center Conway, NH